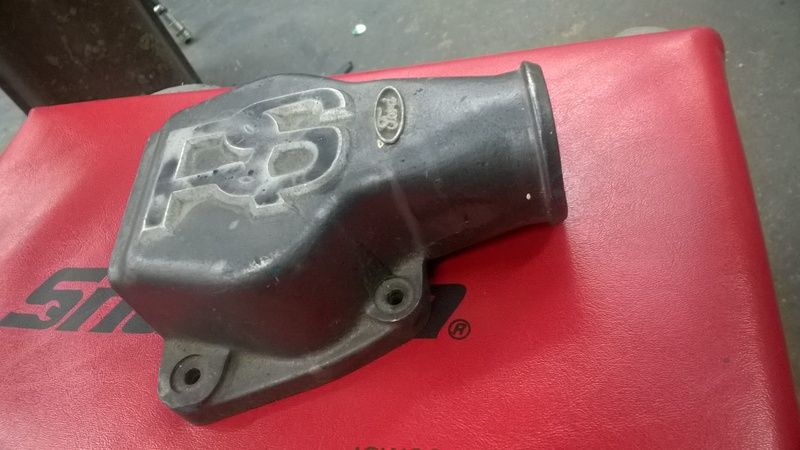 THIS IS NOT A CLASSIFIED AD .
Ive had this in my garage for years now thinking that one day i'd use it again .
so ive been thinking about selling it but dont really know how much for .
for those who are wondering what it is , its part of a turbo conversion kit ford produced for the mk3 escort xr3 before the rs turbo came out and the part in the picture is what bolts on top of the carburetor and extremely rare . its pretty similar to the turbo technics conversion .
i hope someone can help . thanks in advance , Marc .